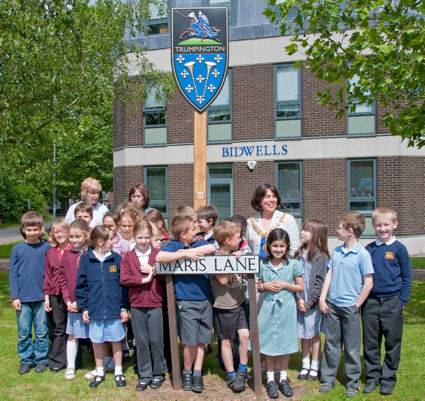 Welcome to the web site of the Trumpington Local History Group, about the Group and the history of Trumpington.
See the menu for the following:
join our mailing list
forthcoming and past meetings
information about Trumpington and its history.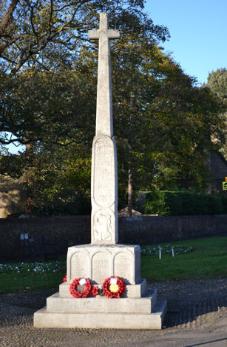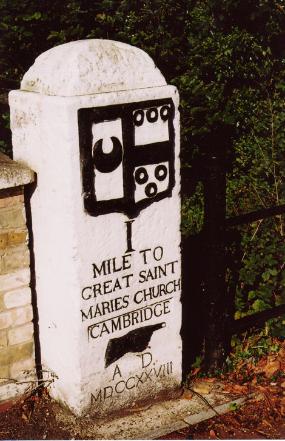 In 1995, the then Vicar of Trumpington, Nicholas Thistlethwaite, had a visit from Reginald Robinson, who was born in the School House in 1909. Reginald brought with him his late father's magic lantern slides and lecture notes. Reginald's father, Percy, was the village schoolmaster from 1908 until his sudden death in 1943. He was an outstanding teacher, scoutmaster and village stalwart and his lantern lectures were greatly enjoyed. The vicar, with Edmund and Arthur Brookes, re-created one of his lectures, first copying the old slides into modern format. On Friday 17 November 1995, they showed A Trip Through Trumpington to a packed hall. Seeing the interest generated by this show, Arthur Brookes suggested forming a History Group and a small group has met regularly since then , helping each other with research. The group organises meetings and walks two or three times a year and has published three books ( Twentieth Century Trumpington , June 2000, Trumpington Past and Present , 2003, and Trumpington's Fallen Heroes of World War I , 2014). We issued the Trumpington History Trails in 2016, in partnership with the Trumpington Residents' Association.
Meetings are advertised in the parish magazine, The Trumpet, posters and on this website.
The Trumpington Local History Group committee is Howard Slatter, Chairman; Edmund Brookes, Treasurer; Andrew Roberts, Randall Evans, David Newcombe, Jo Sear and Janelle Robbins, committee members.
This website is edited by Andrew Roberts. It has been developed since 2007. In January 2022, the site was moved from a legacy system into WordPress and many of the pages will need editing in the future, but hopefully you will still find the content to be usable.
The site includes information about the Local History Group and the past and present of Trumpington. We welcome your contributions about the history of Trumpington and your personal recollections.
Please email the Group if you would like any further information about its work or can contribute to the history of Trumpington.