History of the Parish Church of St Mary & St Michael, Trumpington

There were 30 participants in the parish church on 13 October 2011, when Edmund Brookes gave an informative talk about the history of the church and there was an opportunity to look around the interior. See an edited version of the talk, History of the Parish Church .
Poster designed by Sylvia Jones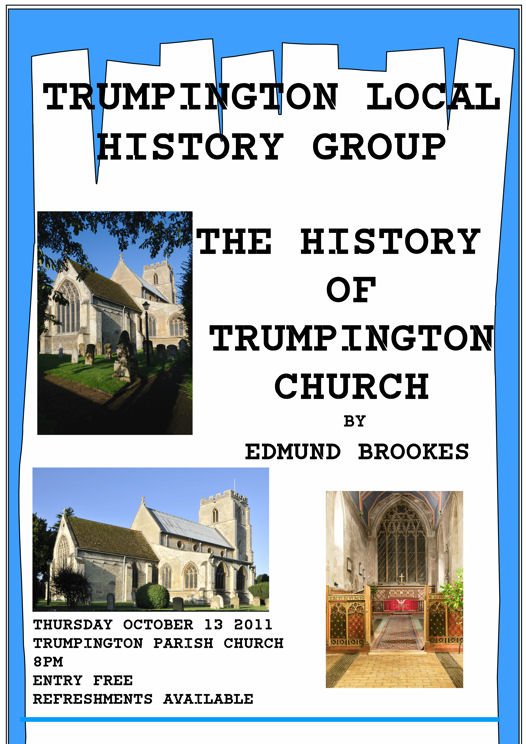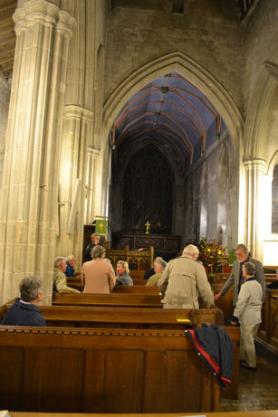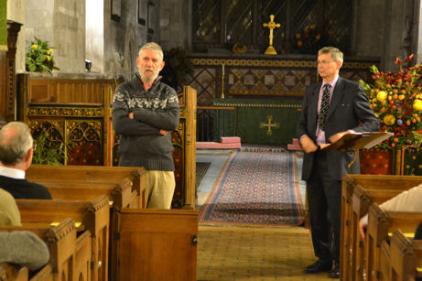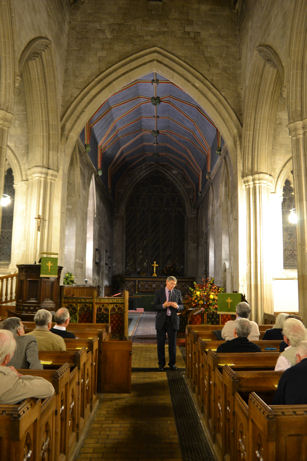 Above left: Participants during the meeting in Trumpington Church. Above right: Howard Slatter introducing the speaker, Edmund Brookes. Right: Edmund Brookes beginning his presentation about the church's history. Photos: Andrew Roberts, 13 October 2011.