Trumpington War Memorial and the Cardozo Kindersley Workshop
15 November 2018, Trumpington Village Hall
Poster: Sheila Glasswell.
There were two speakers at this meeting:
Arthur Brookes talked about war memorials and specifically the history of Trumpington War Memorial .
Lida Cardozo Kindersley talked about the Cardozo Kindersley Workshop, including the Trumpington War Memorial and other local work. See the report on the Cardozo Kindersley Workshop and Trumpington .
There was also a display, Centenary of the End of World War I , with transcripts of a number of letters from the Front.
Finally, Howard Slatter referred to the Local History Group's report for the last year, November 2017 – November 2018.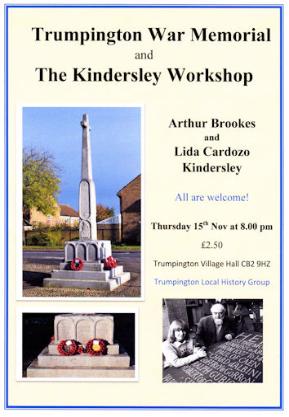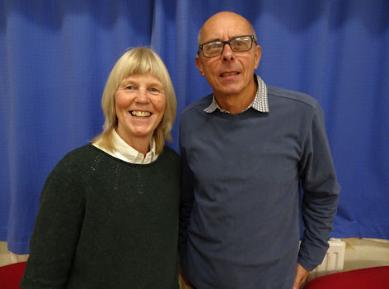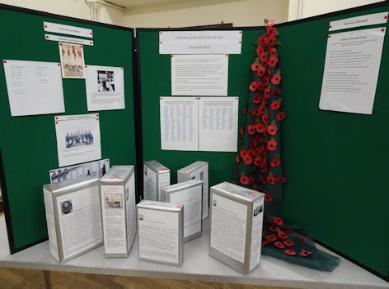 Lida Cardozo Kindersley and Arthur Brookes at the meeting.
Display commemorating the Centenary of the end of World War 1.
Photo s : Andrew Roberts, 15 November 2018.