Tillie Cuthbert moved to Trumpington with her family in the 1960s and became an active campaigner for the village.
Tillie Cuthbert. Photo: Jacqui McCary, 22 April 2010.
Tillie Cuthbert (1940-2013) was a campaigner for Trumpington. Matilda Madden married Robert Cuthbert in Glasgow in 1959 and the family moved first to Ely and then to Trumpington in the 1960s. Tillie was a nurse at Addenbrooke's Hospital and a district nurse in the local medical practice, a leader of the Girl Guides group and the youth club at the Village Hall and a campaigner for local issues, such as traffic calming measures on Foster Road, etc.
In March 2019, the multi-use room on the Ground Floor of the Clay Farm Centre was named the Tillie Cuthbert Room.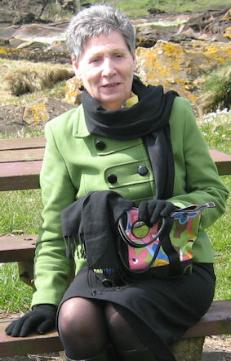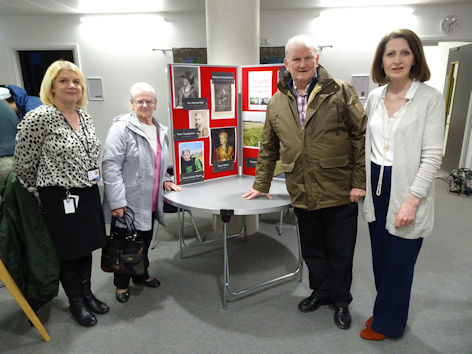 New room names unveiled at the Clay Farm Centre: Alison Woods and Tillie Cuthbert's family (Anna Smith, Robert Cuthbert and Jacqui McCary). Photo: Andrew Roberts, 7 March 2019.