Howard Slatter
Robert Sayle (1816-83) was a draper and philanthropist who lived in Trumpington. This paper is based on a presentation given at a Group meeting on 22 November 2012.
The Sayle family home, Leighton House, Trumpington Road, in the early 2000s. Edmund Brookes.
Most of us remember the Robert Sayle store in St Andrew's Street, Cambridge, now replaced by the John Lewis store which opened in 2007. But who was Robert Sayle?
Robert Sayle was born 22 Feb 1816 in Southery, Norfolk. His father was John Sayle, farmer and landowner. Robert went to school in Ely and moved to London from 1838-1840, working with drapers Hitchcock, Williams & Co. On Saturday 21 March 1840, Robert Sayle took over the premises of draper John Cooch at Victoria House, St Andrew's Street, Cambridge, and began his local career. The Cambridge Advertiser & Free Press carried a typically effuse Victorian advert:
"ROBERT SAYLE
begs to inform the inhabitants of Cambridge and its vicinity that he has taken the premises lately occupied by Mr John Cooch, which having undergone considerable alterations so as to afford increased accommodation, he intends re-opening on Saturday, 21st instant, with a new well-selected stock of:-
LINEN DRAPERY, SILK MERCERY, HOSIERY, HABERDASHERY, STRAW BONNETS ETC. ETC.
In respectfully soliciting the patronage of the Nobility, Gentry and Inhabitants of the Town, County and University of Cambridge, R.S. begs to assure them that, being thoroughly acquainted with the various descriptions of goods connected with his business, he will be enabled to select the best fabrics; and intends purchasing such as he can with confidence recommend, his object being to ensure the repetition of such
favours as may be conferred upon him."
He goes into some detail of what he is selling, then at the end says:
"R.S. merely adds, that he intends conducting his business upon the principle so generally adopted and approved, that of selling entirely for READY MONEY – affixing the smallest profit to each article; and he trusts that by attention and perseverance he shall receive that encouragement which it will be the height of his ambition to merit."
The Robert Sayle store started at 12 Victoria House and by stages took over the adjoining premises, adding departments such as carpets and undertakers as it grew. By 1888, five years after the death of the founder, the store extended all the way to number 17.
When the Cambridge Plate Glass Mutual Insurance Society founded March 1851, Sayle was a founder member.
In 1849, he married Priscilla Caroline Ginger, of Eddlesborough, Bucks. They had 10 children, all but one of whom lived to adulthood. They initially lived over the shop until the early 1860s when moved into 10 St Andrew's Street, next door but one to the shop.
In the mid 1860s, he bought a plot of land in Trumpington and built Leighton House. In 1954, this became the Perse Boys Preparatory School, when the letters RS over the front door were cunningly amended to PS.
Leighton House, the Perse Preparatory School, 1950s.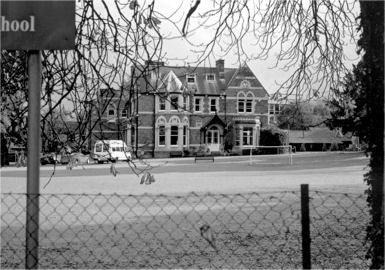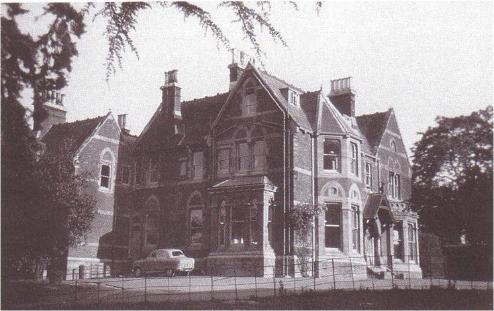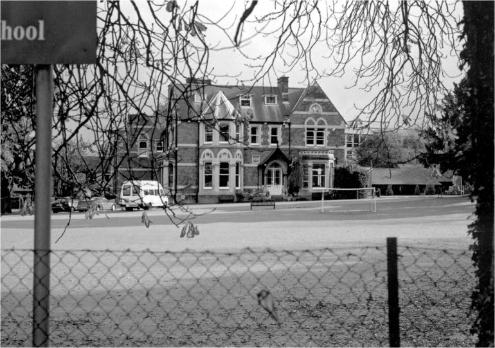 Leighton House, the Perse Preparatory School, early 2000s. Edmund Brookes.
In the 1881 census, Robert Sayle was a JP and General Merchant and Farmer. As well as being a man of substantial means, he was a man of morals and of liberal religious tolerance. He was an Anglican, but with a strong interest in and sympathy for other denominations, particularly the Wesleyans.
Robert Sayle subscribed to the Royal Albert Almshouses built at the junction of Hills Road and Brooklands Avenue (foundation stone 1859). In 1862, he supported the Operatives' Relief Fund (for the relief of distressed operatives in the cotton industry in Lancashire and Cheshire, when the American Civil War cut off supplies of raw cotton from the USA). In 1865, he helped the Methodist Conference acquire a suitable piece of building land for a large Wesleyan Chapel in Hills Road (demolished in the 1970s). In 1872, he was instrumental in buying a house and its extensive grounds on Trumpington Road and selling it on to the Methodist Conference, who developed it as The Leys School. He was also a prime mover in setting up town scholarships to the Perse School 1871.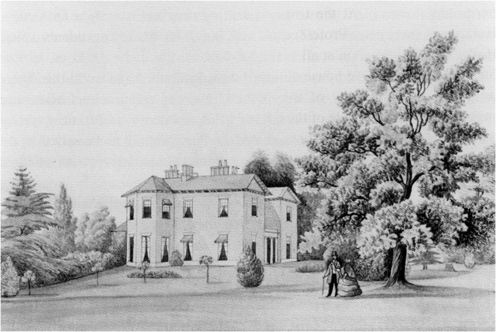 The Leys, Trumpington Road, c. 1850. By Permission of The Leys School Archive.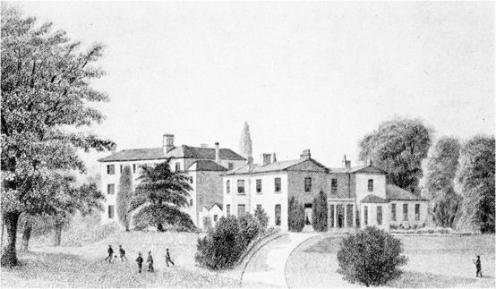 The Leys School, Trumpington Road, c. 1875. By Permission of The Leys School Archive.
Robert Sayle rented a farm opposite the Wesleyan Chapel in Hills Road. In 1871, there was a newspaper report of him being summoned before the County Magistrates for neglecting to report the existence of Foot & Mouth disease in 5 of his cows, which were among several head of stock grazing in a field in Grantchester. Mr Sayle "has a farm in Trumpington, another near the Cambridge Railway Station, and we believe a third farm at Southery, Norfolk". The Bench dismissed the case.
He subscribed generously to the funds of a Wesleyan chapel in Southery. He supported the opening of the Perse Girls' school in 1881. He was one of the guarantors of the YMCA building in St Tibbs Row, behind his shop. He was a great supporter of road improvements and street lighting in Cambridge.
In 1869, Robert Sayle opened an office in Aldersgate, London. He used this as a springboard for opening offices in Hong Kong and Shanghai in the early 1870s and Singapore by the 1880s, exporting "Manchester goods" (cotton) and importing hand woven silks.
In 1883 he had two unexpected heart attacks in quick succession and he died on 5 Oct 1883. Robert Sayle was buried in Mill Road cemetery, Cambridge.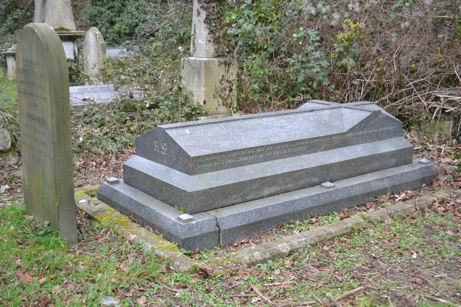 Robert Sayle's grave, Mill Road cemetery, Cambridge, February 2011. Andrew Roberts.