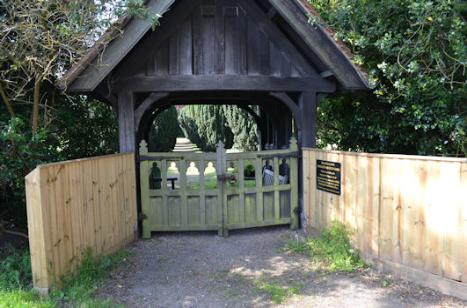 The Trumpington Churchyard Extension at the corner of Shelford Road and Hauxton Road opened in 1893, when there was limited space available in the original churchyard. An early map of the area shows an entrance from Shelford Road, with one path going straight across the cemetery and another going around the perimeter (Land Value map, 1910-11). The majority of graves were laid out in lines parallel with the path across the cemetery, with others on the outer side of the perimeter path. A line of yew trees was planted both sides of the central path and inside the perimeter path near Shelford Road.
In 2015-2016, the Local History Group produced a list of the monuments that could be identified within the Churchyard Extension. This project was undertaken by Wendy Roberts, Howard Slatter and Andrew Roberts, see the resulting Monument Finding List : Word version or PDF version (updated 29 November 2017).
There is a separate highlights page with information about some of the individuals buried in the Churchyard Extension.
We would be grateful for any additional information about the graves or the individuals.