In February 1943, Sgd. Laricchia Tommaso, one of the Italian prisoners at a Prisoner of War Camp in Gloucestershire sent a letter to Major Harris, who had moved from the Coleford, Gloucestershire, camp (Camp 61) to the Trumpington camp (Camp 45).
We are grateful to Ian Hollingsbee, Laura Porciani and the granddaughter of Major Harris for the copy of the letter.
This is one of a number of pages about Trumpington PoW Camp.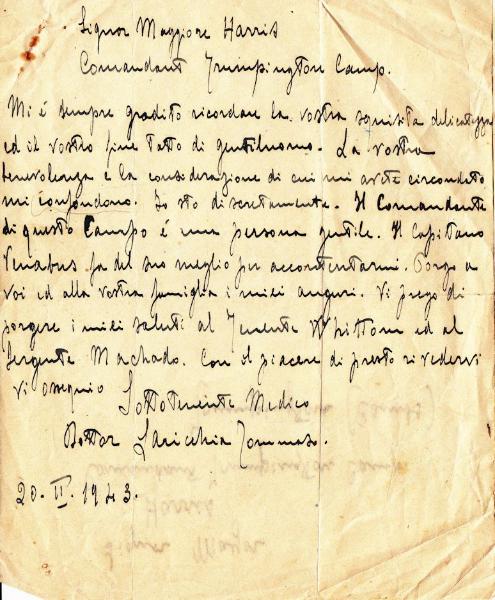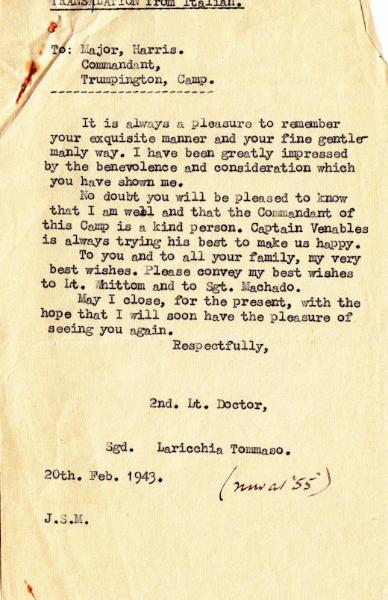 Sgd. Laricchia Tommaso wrote to Major Harris, Commandant, Trumpington Camp, saying that "it is always a pleasure to remember your exquisite manner and your fine gentlemanly way. I have been greatly impressed by the benevolence and consideration which you have shown me. … Please convey my best wishes to Lt. Whittom and Sgt. Machado."