Continue with the
next part
of the history of Trumpington Village Hall.
Display panel about the history of the Village Hall, Centenary Exhibition, October 2008. Photo: Stephen Brown.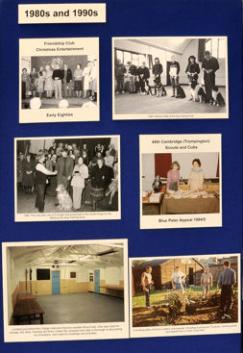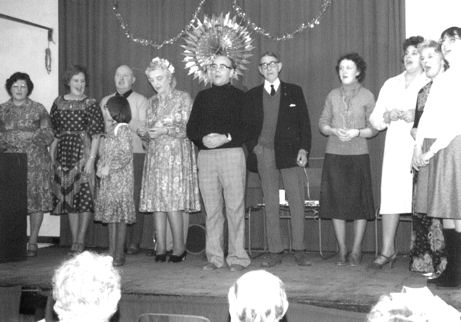 Friendship Club Christmas entertainment, early 1980s. Photo: Bert Truelove.
Cambridgeshire Dog Training Club diploma test, 1980. Photo: Mabel Seeby.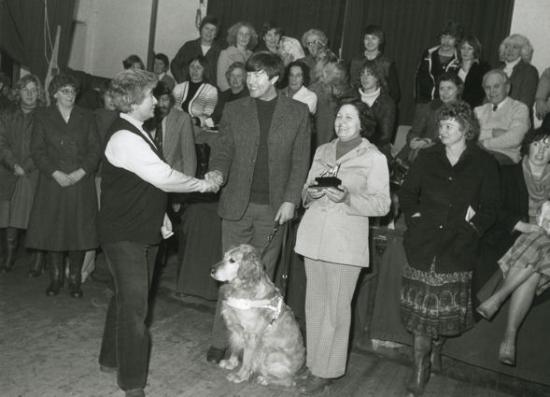 One of five dogs bought and presented to the Guide Dogs for the Blind by the Cambridgeshire Dog Training Club, 1980. Photo: Mabel Seeby.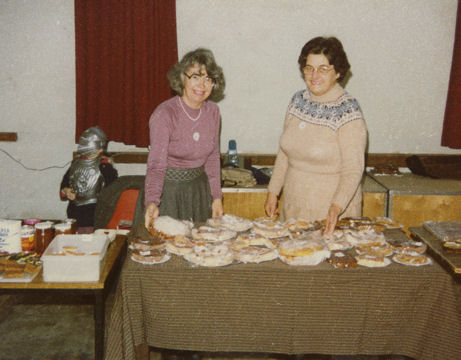 44th Cambridge (Trumpington) Scouts and Cubs, Blue Peter appeal. Photo: Shirley Brown.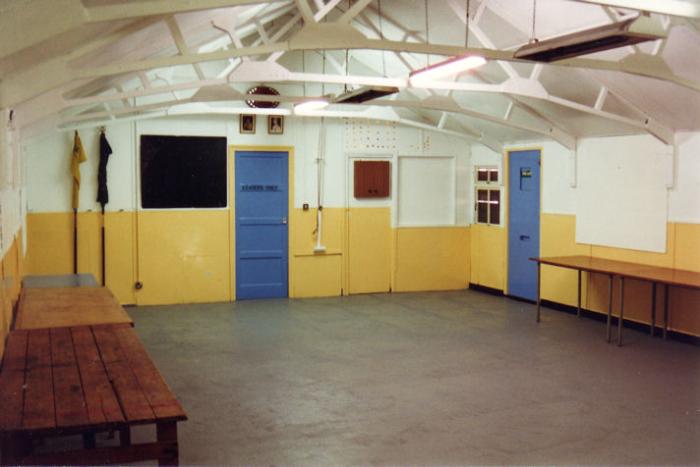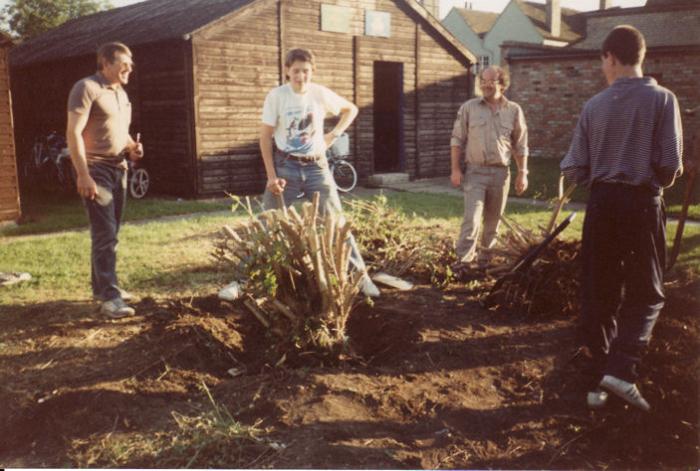 There were two wooden Scout Huts located just behind the Village Hall. One was used for storage and the other, formerly the Army Cadet Headquarters, pictured after a thorough redecoration by volunteers, was used for meetings and activities. A working party of Scout leaders and parents, including Ian Truelove, clearing scrub and weeds from in front of the huts. Photos: Peter Dawson.