Continue with the
next part
of the history of Trumpington Village Hall.
Display panel about the history of the Village Hall, Centenary Exhibition, October 2008. Photo: Stephen Brown.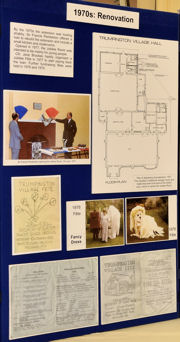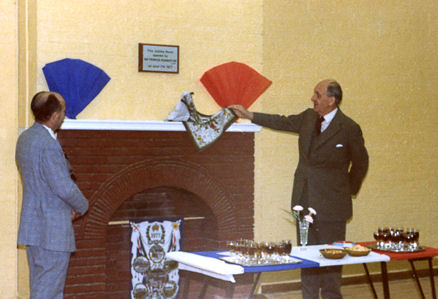 Sir Francis Pemberton opening the Jubilee Room, alongside Bert Truelove, June 1977.
By the 1970s, the extension built in the 1920s was looking shabby. Sir Francis Pemberton offered a loan to rebuild the extension and include a small kitchen and cloakrooms. Opened in 1977, the Jubilee Room was intended to be mainly for young people. Councillor Jane Brookes hastily organised a Jubilee Féte in 1977 to start paying back the loan. Further fundraising fétes were held in 1978 and 1979.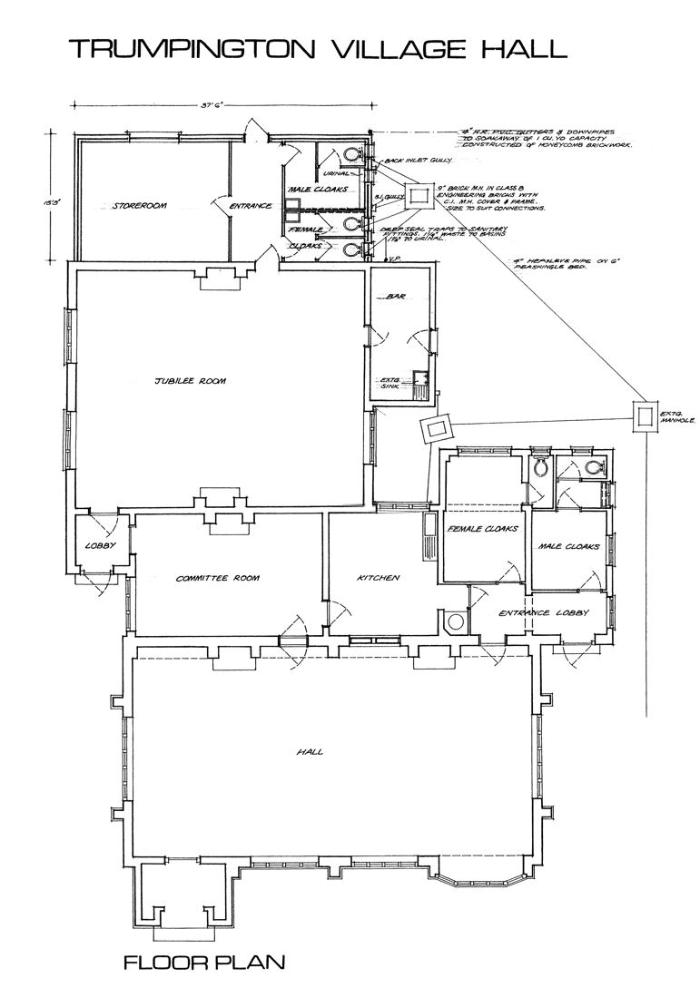 Plan of alterations and extension, 1977. This resulted in additional storage rooms and toilets which were built beyond the billiard room, which is renamed the Jubilee Room. Source: Village Hall archive.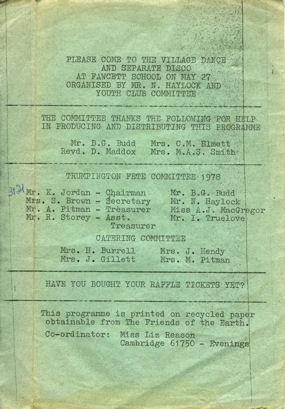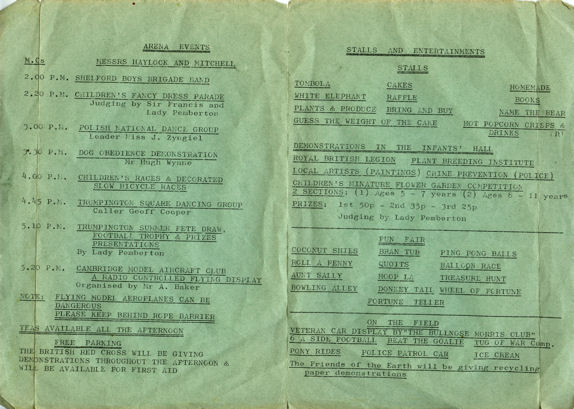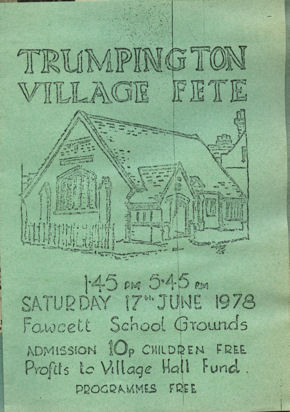 Programme for the 1978 Village Féte. Shirley Brown was Secretary this year, when the féte raised £500 towards the Community Room at Fawcett School. Source: Mary Pitman.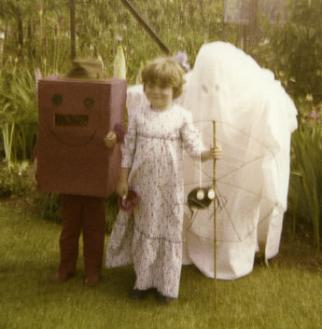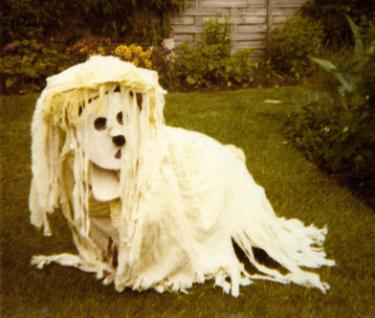 Fancy dress at the 1978 Village Féte. Photos: Shirley Brown.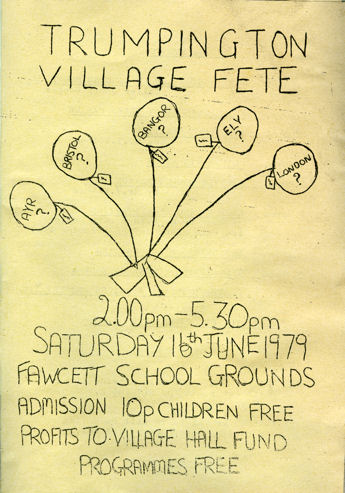 Programme for the 1979 Village Féte. Source: Shirley Brown.