The original and new designs for the village sign, 1987 and 2010. Source: Sheila Betts.
The
original sign
was designed by Philip Jordan, an architect who was living in Trumpington at the time, and made by Stephen Harris, a resident in nearby Shelford Road. The fundraising for the sign was led by Councillor Betty Suckling.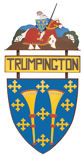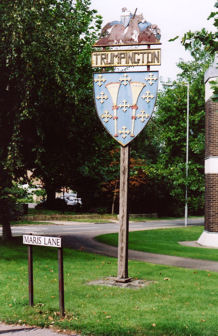 The village sign is located at the corner of Trumpington High Street and Maris Lane, facing towards traffic, cyclists and pedestrians coming into Trumpington from the south. The sign reflects pride in the local community and provides a symbol for the village.
The
new sign
was designed by Sheila Betts, also a local resident, and manufactured by
Sign of the Times
. The project was led by Antony Pemberton.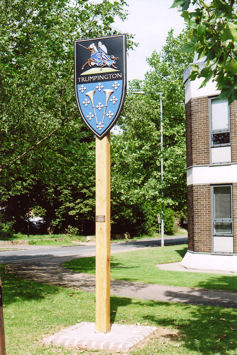 The original sign, September 2007.
The current Trumpington village sign was unveiled in June 2010, replacing an original sign which was installed in 1987.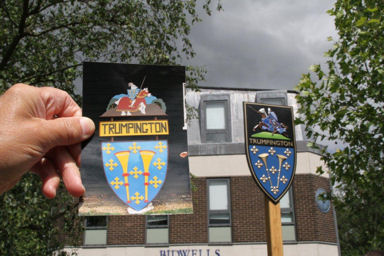 A photograph of the original Village Sign alongside the new sign, 15 June 2010. Photo: Martin Jones.