The Tally Ho
(
The Duchess of Cambridge
from October 2022) is one of nine
public houses
which have operated in Trumpington in the last 500 years. This page is based on a presentation given by Peter Dawson at the meeting titled
Along
the High Street
, 26 March 2009.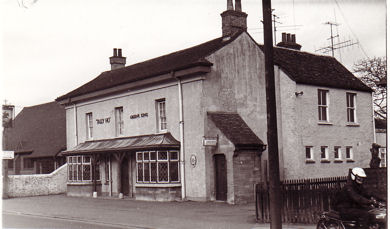 The Tally Ho, next door to the Village Hall, was listed as a brew house when it opened in the 1840s. The brewery remained in use until the early 1900s. The pub was renovated and renamed Hudson's Ale House in October 2015 and further renamed The Duchess of Cambridge in October 2022.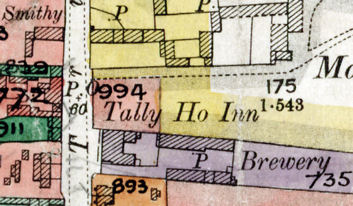 In the early 1900s, the pub had a plain front, along which ran a large sign shouting "Hudson's Noted Ales and Stout". A large extension had been added to the rear. The bay windows and porch roof across the frontage were added probably in the 1930s.
Spaldings Directory records Edwin Arthur Marshall as innkeeper and brewer in 1892 and 1896. There is a report of tramps stopping by, to cadge 'seconds' of beer. The wood-panelled interior had a cosy atmosphere in the 1960s. By then, the pub had become a Greene King house, hosted by Tom and Maureen McAllister, who also ran a bed and breakfast service.
In the 2000s, an area at the far end of the new car park was used for games of boule. Inside, there were a dart board and bar billiards table, both regularly used by house teams doing battle with visiting players from other pubs.
The pub sign originally and appropriately depicted a hunting scene. For some reason, it was changed in the 2000s to show a rather poor painting of a Spitfire flying in an unlikely attacking attitude with its undercarriage lowered. Perhaps it was shooting a fox on the runway! This sign was replaced with a better picture of a Spitfire, albeit in a psychedelic sky. However, rather than misusing their radios with jolly cries of "Tally Ho!", fighter pilots were expected to reserve them for dire warning such as "Bandits at three-o-clock" or "Watch your tail Red Two", as they tried to out-fox the Luftwaffe.
Again in the 2000s, the pub provided a covered outside area for those unfortunates who smoke. It served Thai food for about four years until 2008, when it changed hands. It was then under new management from early 2009.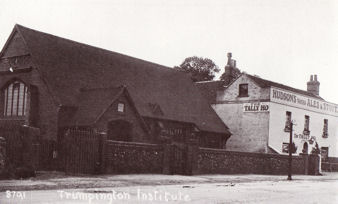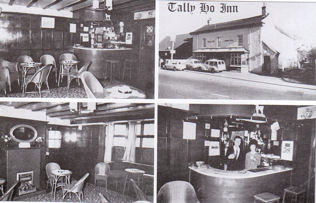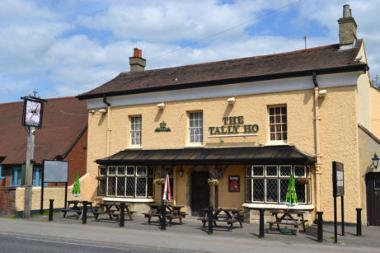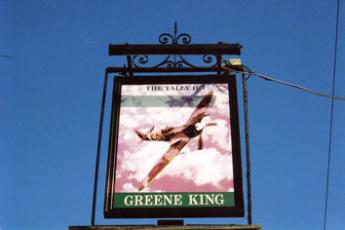 There was a further change in 2015, when the interior was renovated and the Tally Ho was renamed Hudson's Ale House. According to the local CAMRA officers, the name reflects an advertisement for the beers that were sold in the pub in the early 1900s. 'Hudson's' relates to Hudson's Cambridge and Pampisford Breweries Ltd, brewing in Cambridge and Pampisford. (The brewery in Cambridge was the former William Ekin & Son brewery in Magdalene Street, purchased 1892, closed 1902.)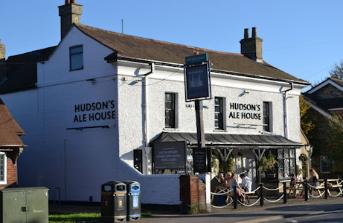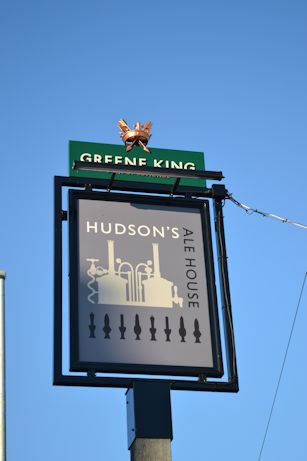 The pub was further renamed The Duchess of Cambridge in October 2022, with new signs and exterior decoration.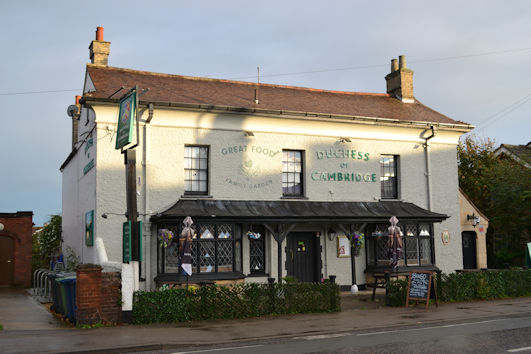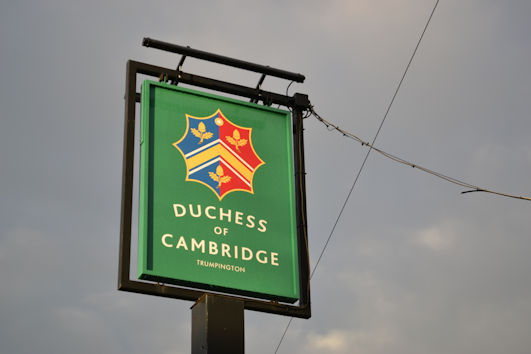 Sources
The Victoria County History (VCH) (1982) includes a summary of the different pubs, p. 250-51. See the bibliography for full details.