The Trusteees of Trumpington Village Hall held a Summer Prom to celebrate the centenary of the Village Hall. This was in the grounds of Trumpington Hall, on 14 June 2008.
The Prom was organised by Richard Glasswell.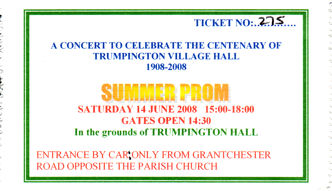 The centenary celebrations were concluded in October 2008, when there was an
exhibition
about the history of the Village Hall.