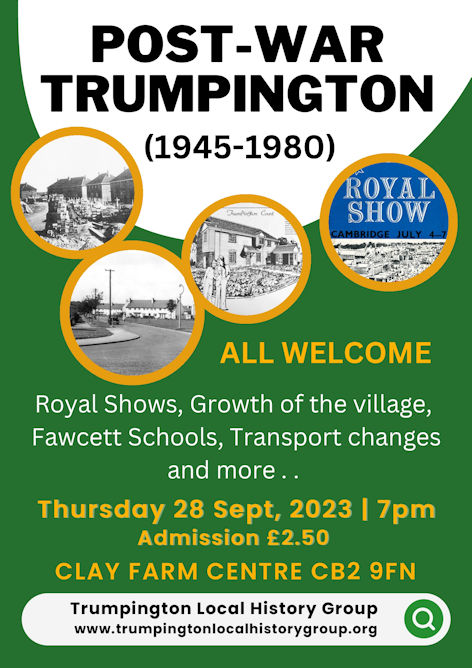 The meeting on 28 September 2023 focused on changes in Trumpington in the decades after World War 2, from 1945 to around 1980. Andrew Roberts, Edmund Brookes and Howard Slatter talked about a number of aspects of post-war Trumpington. The topics were closely interrelated:
Andrew Roberts: Fawcett Infant and Junior Schools and Trumpington Allotments, including those off Foster Road.
Edmund Brookes: the Royal Shows held in Trumpington in the 1950s and 1960s; changes to railways and roads, including the closure of the Cambridge-Bedford railway line and the construction of the M11.
Howard Slatter: Housing Developments including the building of the Estate.